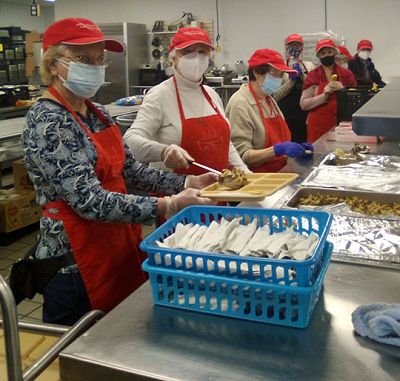 IC photo/Laura Vallejo
As Catholic Community Services of Utah returns to in-person operation after almost 14 months of limited service due to the pandemic, volunteers are greatly needed to sustain the organization's mission.
>>>

When the coronavirus pandemic hit Utah in March 2020, the employees and volunteers of Holy Cross Ministries stepped up their work, taking many of their efforts virtual.
>>>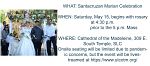 The Filipino Catholic community has a unique way to celebrate May, the month of devotions to Our Lady. Traditionally in the Philippines, Catholics celebrate Flores de Mayo (Flowers of May), a novena that culminates in the Santacruzan, a religious-historical beauty pageant which depicts the finding of the True Cross by Queen Helena, mother of Constantine the Great. This nine-day celebration started after the proclamation of the dogma of the Immaculate Conception in 1854.
>>>