Business Directory
Automotive
Jerry Seiner Automotive Dealerships
The Jerry Seiner Dealerships started in Utah in 1980 when Jerry Seiner opened Jerry Seiner Chevrolet in Salt Lake City. Since then, through a commitment to "Making Friends to Last a Lifetime" with customers and employees, our business has grown. We now have several locations to serve you and a broad selection of new and used vehicles of many makes and models that will meet your transportation needs!
Phone: 801 685-3352
CONTACT US TODAY! We look forward to serving you!
Automotive Repair
A-1 Specialties Automotive
We are your place for honest repairs to your foreign and domestic vehicles. Same day service is available with appointments. No need to worry, we offer free towing with major repair jobs. With our experienced mechanics we offer the unparalleled workmanship you are seeking. Call us today for more information.
152 Walton Ave, South Salt Lake, UT 84115
(801) 484-5935
https://www.bestprosintown.com/ut/south-salt-lake/a-1-specialties-inc-/
Cemeteries
Mount Calvery Catholic Cemetery
Serving the Diocese for over 125 years. Complete Burial Services
Visit our web site
https://www.dioslc.org/mtcalvarycemetery
John Curtice
Director of Mount Calvary Catholic Cemetery
275 "U" Street
Salt Lake City, UT. 84103
A holy place of faith honor and prayer, a testimony of catholic belief, a memorial for our loved ones, an outdoor chapel for prayer.
Cleaners
Frank Fratto Carpet Cleaning
We Offer Professional Carpet Cleaning, Upholstery Cleaning And Tile Cleaning!

We Can Handle Any Size Job Which Includes Commercial, Residential, On-Site Oriental Rug Cleaning, Upholstery Cleaning, Tile Cleaning, Smoke Damage, Water Damage And Insurance Work. We Are Fully Licensed And Insured.

We Are Here To Help You Any Time!


Call Patrick Today!
(801) 301-2863
Computer Repair
Tim's ComputerWorks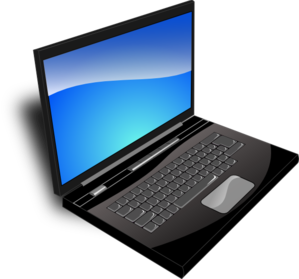 💻 Windows® Laptop Service
💻 Maintenance and Upgrades
💻 Hardware and Software
Prices and fees are affordable! Over 20 years of experience.
Timothy Smithe owner:
Call or Text today! 801.599.9580
Foods
Gossner Foods
What began as a strictly Swiss cheese plant, has expanded until now over 30 varieties of cheese carry the Gossner name. In addition to our array of cheeses, Gossner Foods also processes UHT shelf stable milk in a variety of flavors. This milk can sit on the shelf for months without refrigeration and is ideal for food storage, camping, and school lunches!
Visit our online shop by clicking on the logo above, or find us in your local grocery.
Look for the Gossner name when you want the best, most flavorful dairy for your home and to share with friends!
Gossner Foods - your dairy neighbors in Logan!
1051 N. 1000 W., Logan, UT.
801-752-9365
Gifts and Religious Goods
Holy Art
HolyArt.com Religious Items and Goods from Italy
Religious Items, Church Goods, Liturgical Accessories, Special Occasions Items, Christmas Items, Monastery Items
Consumables
Click to visit:
www.holyart.com
Immaculate Heart Religious Gifts and Books
We carry a wide variety of Catholic items including: rosaries, medals, jewelry, books, CD's, DVD's, framed art, matted prints, devotional items, statues, home decor and apparel. We specialize in gifts for all of the sacraments and holidays.
Store Hours
Monday - Friday 10-6
Saturday 10-5
Summer Hours
Memorial Day - Labor Day
Tuesday-Sat 10-5
Closed Major Holidays & Holy Days of Obligation
726 East 12200 South, Unit A, Draper, UT 84020
801-523-9243
Fax: 801-571-4748
sales@shopimmaculateheart.com
http://www.shopimmaculateheart.com/
Magdalene Religious Goods and Coffee Grotto
Magdalene Religious Goods is the leading religious goods store in Salt Lake City. You'll find everything you need to dive deeper into the Catholic faith, including a wide selection quality products for worship and devotion at great prices. Religious and inspirational items for home, rosaries and religious gifts for all occasions.
Our support does not end with providing religious goods, but we also encourage prayer with our in-store prayer and meditation room. Building community is also important to us. We actively encourage community through providing comfortable couches for people to gather and chat and we have complimentary coffee and tea. Various activities have occurred in our store including book signing events, lectures, group prayer every Saturday, and helping Scouts earn their religious emblems and retreats.
Religious Gifts & Books, Jewelry, Crucifixes, Rosaries, Statues, Candles, Incense, Featuring Mystic Monk Coffee, Mediation Room Noon to 5:00 PM for communal Rosary or Quiet Mediation.
Shop Online at https://www.magdalenereligious.com/shop
A second location now open at the Cathedral of the Madeleine on South Temple in Salt Lake City.
Like us on Facebook for specials.
836 East 3300 South
Monday - Saturday 9:00 AM - 6:00 PM
801-953-1820
Insurance
Christin Mastelotto - Farmers Insurance
The Mastelotto Agency, in Salt Lake City, is staffed with agents that have more than 30 years of Insurance Experience. We help customers like you, identify the insurance coverage that best fits your needs. This process is straightforward and personalized to help make you smarter about insurance. We have a dedicated staff that includes aAgent/Owner Christin Mastelotto, Customer Care Specialist-Bill Perkins, and Life Specialist-Dave Hansen. When you reach out to our agency, you can be confident that you are in good hands! We have the knowledge and experience to help you better understand your coverage options--whether that's life, auto, home, renters, business insurance and more. Call us today!
Give me a call at (801) 278-0061 and I'll be happy to answer any questions you might have.
Address
2055 East 3900 South - Suite 200
Salt Lake City, UT 84124
Email Address
Landscaping and Yard Maintenance
LOYALTEE WORKS LANDSCAPING L.L.C.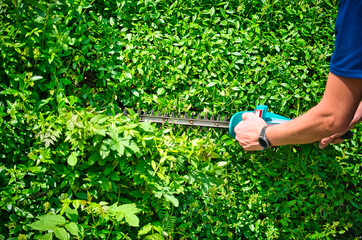 Your Yard Reflects Pride of Ownership. John and George are Ready to Help!
Lawn Care
Tree Services
Foundation and Plaster
Clean Up and Hauling
Fencing and Sprinklers
Concrete and Brick Work
Free Estimates, Licenced and Insured
Call George and John (801) 574-6307 / Cell: (385) 212-8424
................................................................................................................
Yard Work Company
This Yard Needs Some Work! Call Rocky today, and cross it off your list!
We are experts at:
Bedding, planting and Curb Appeal
Weeding, Shrub and Tree Trimming
Spring and Fall Yard Cleanup and Hauling
New Sod and Lawn Care
Rock Retaining Walls and Fencing
New Driveways, Repair and Cement Work
We put in a full day so that you can fully enjoy your yard!
Call Rocky today for a free estimate - (801) 364 - 8706 / Cell: (801) 654-0623
Monuments
Organizations
Hibernian Society
PO Box 9373, SLC, UT., 801-943-1712
Knights of Columbus
State Chapter
Photography
Jacqueline Fowers Photos and Videography
Perfect for Weddings, Events, Corporate and Family Photography with a timeless beauty in composition and light. Call Jacqueline for a consult or site visit. All Media is the property of the client and is provided in a timely and professional manner. Utmost adherence to respecting tradition in sacred places while still capturing the images that will be a keepsake for family and a joy to share with friends.
Still Photography
Videography with studio sound capture
Music and Floral recommendations
Photo and Video editing and archiving
Reception Candids and Group Poses
Fast Turnaround and Friendly Service
Call Jacqueline today! (801) 433-8431
Plumbing
Electric Drain & Sewer Rooter
Drain, Sewer and Plumbing Repairs
At Electric Drain & Sewer Rooter, Inc., we can solve all of your plumbing problems. We have been in business since 1972 and offer over 40 years of experience in residential and commercial plumbing. We specialize in sewer and drain cleaning and excellent plumbing services for homes and businesses. We perform everyday maintenance as well as emergency repairs. We provide free phone quotes, and no salesman will ever call you. Do you want your plumbing system to run as cleanly and efficiently as possible? We inspect pipes, repair broken pipes and water fixtures, perform hydro jet cleaning, clear root blockages, pump tanks, install new water heaters and faucets, thaw frozen pipes, and more. Even if you feel your residential or commercial plumbing system is already serving you well, we can offer guidance on how to make things run more efficiently, reducing your monthly costs. We also offer plumbing contracting services for new builds and remodels. Are you looking to improve the look of your home or business? We can install a new sprinkler system on your property to keep it green year-round. Do you want your plumbing system to be more environmentally sustainable? We can install an energy-efficient water heater, install energy-efficient toilets, repair leaks, and repipe your home to make it more energy-efficient. In short, we offer solutions for all kinds of homes and businesses in Utah. Whether it's a small or major plumbing job, you can trust us to get the job done. We come to every job with our trucks fully stocked and prepared to address any plumbing needs that may arise. We are available 24-hours-a-day Monday-Saturday and we're closed on Sundays.
Call today for a free quote!
Salt Lake/North Salt Lake ...............355-0915
Cottonwood/Sandy .........................942-6335
West Jordan/South Jordan .............282-5195
Midvale........................................... 566-6752
Millcreek/Sugarhouse .....................484-7980
Draper/Riverton...............................568-1486
Murray/Taylorsville .........................266-8041
West Valley/Magna .........................966-4448
www.electricdrain.com
Pregnancy Resources
Pregnancy Resource Center of Salt Lake City
Unexpected Pregnancy? Since 1986 we offer the following confidential services to families, mothers and children:
Someone to Listen and Share Their Experience
Pregnancy Tests
Free Ultrasound Imaging
Options Counseling
Life Steps Parenting Program
Food and Supplies Support
Fatherhood and Family Mentoring
Call us today - We are here to help! (801) 363-5433
www.pregnancyresource.net
Realtors
Brandon Freeman Century 21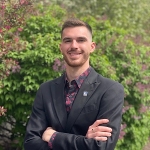 Wondering what your home is worth? Call Brandon Freeman, Century 21!
Real Estate Advice
Buying
Selling
Investing
Free Comparative Market Analysis
(435) 830-4853
Proud Catholic School Alumni
Religious Goods
Holy Art Religious Items & Church Goods
HolyArt.com Religious Items and Goods from Italy
Religious Items, Church Goods, Liturgical Accessories, Special Occasions Items, Christmas Items, Monastery Items
Consumables
Click to visit:
https://www.holyart.com/
Roofing
John Zidek, BondCote Roofing
1109 Creek Cove Circle, Midvale, UT 84047, 801-569-1035
Our patio roof leaked for years as I tried patch after patch. One call to John Zidek Roofs Over Wasatch and the leaks were history. His people came to look at the project the same day, the proposal was very reasonable. The work was completed in a matter of days and now I can enjoy the patio with no drips! Five Stars! Thank you Roofs Over Wasatch!
Roof Inspections
Free Estimates
Licensed and Insured
25 years experience
Installers are long term employees
Lifetime warranty
Call John today - you will wonder why you waited so long!
Senior Living
Capitol Hill Senior Living

This vibrant senior living community is conveniently nestled in the heart of downtown, serving Salt Lake City and surrounding communities. With charming private apartments, a bustling social calendar, and varying levels of just-right support (Assisted Living, and Memory Care), our community members "live it up!" on their terms.
76 S. 500 E. Salt Lake City, UT 84102
Call Shanda today to schedule an informal walk through!
https://stellarliving.com/communities/capitol-hill-assisted-senior-living/
Solar Power
Solar Power Services
Save your Parish or Home Money Every Month! It's Easy!
1. Allow me a five minute phone call.
2. We simplify and manage the process.
3. Grant funds are allocated to your parish or Home.
4. Your home or parish saves money every month.
Chris Lucas
Solar Power Services
(801) 608-3180
Call Today - 2023 Grant Window open Now!
https://www.linkedin.com/in/chris-lucas-5612069a