Louise Cairo Best
Friday, Oct. 04, 2019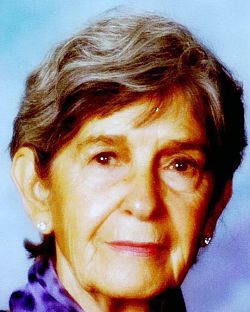 Courtesy photo
+ Enlarge
January 31, 1923 ~ September 24, 2019
Louise Cairo Best, 96, of Salt Lake City died on September 24, 2019. She was born January 31, 1923 in Salt Lake City to Alfonso C. and Mary Antonia Costanzo Cairo. She married Paul Edward Best on March 30, 1948.
Louise taught for 35 years in Utah Catholic schools and served on the Saint Vincent School Board of Directors. After retiring from teaching, she volunteered for the Maternal and Infant Clinic and served on the Salt Lake County Aging Services Board. She later worked as a Realtor. She traveled extensively and spent many rewarding hours visiting senior shut-ins. She was a member and past president of the Italian American Civic League and a member of the Catholic Woman's League. She was proud of her Italian heritage and felt blessed to have been given a length of years which were productive.
She was preceded in death by her husband, parents and brothers Buddy and Ernest. She is survived by nephews and nieces, family, friends and students.
A funeral Mass was celebrated October 4 at Saint Vincent de Paul Catholic Church. Committal, Mt. Calvary Catholic Cemetery.