Robert H. (Bob) Jackson
Friday, Feb. 19, 2021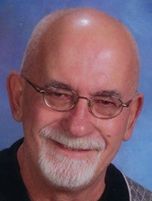 Courtesy photo
+ Enlarge
Robert H. "Bob" Jackson
February 18, 1950 ~ February 11, 2021
Words left for us from Bob:
I was loved and raised by my mother Mary Nicoletti and step-father Bill Peterson; and loved and supported by my brother and sister-in-law Rick and Jayne Peterson. After devoting 41 years to Catholic/Christian education in various roles at both the high school and college levels, my final years were working for Catholic Community Services of Utah at the Weigand Homeless Resource Center. To all those who affirmed me, supported me and blessed me with your friendship throughout my lifetime, please know of my heartfelt gratitude and appreciation.
No funeral or memorial service was held. If possible, please donate time, talent and treasure to CCS of Utah Homeless Services. I've established a specific fund for Homeless Services in my memory. God bless you all!