Patricia (Patsy) Clark
Friday, Sep. 23, 2022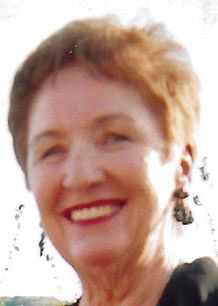 Courtesy photo
+ Enlarge
March 11, 1938 ~ August 28, 2022
Patricia "Patsy" Jeanne Gardner Clark passed away on August 28, 2022, surrounded by her family. She endured a long battle with dementia that robbed her family of her joyous and loyal personality.
Patricia (Patsy Clark) was born on March 11, 1938, to Ben B. Gardner and Helen Marie Hill in Salt Lake City and grew up in Richfield, Utah. She had three siblings, Ben R. Gardner (deceased), Greg J. Gardner and Jacqueline Gardner Leatham, with whom she was very close.
Pat attended St. Mary's of the Wasatch and shortly thereafter met Paul Clark. They were married on February 11, 1961 at Our Lady of Lourdes Catholic Church in Salt Lake City. Irish twins were to follow, with Paul Kevin Clark and John Michael Clark born in 1962 and 1963. Brian Benjamin Clark followed a few years later in 1970. Pat was a proud mother and attended all of her sons' sporting events. The boys attended St. Ambrose and Judge Memorial Catholic High School, and both Pat and Paul were very involved with the schools and the communities.
Sadly, Pat was widowed abruptly in 1982. At 43 years old, with two sons in college and an 11-year-old at home, Pat became mother, father, breadwinner and champion of her family. Pat reentered the workforce and spent time at Paul-Thomas Jewelers before moving on to work for her brother Greg's physical therapy company, where she worked until she retired in 2012. With a determined grace and stoicism, she focused on taking care of her boys. One of her proudest accomplishments was seeing all three of them graduate from college.
Pat was a fiercely loyal, independent, strong woman, who had many close friends. As her grandkids got older, she never missed a game or performance. She was the glue that kept her extended family together, hosting and organizing holiday parties and birthdays.
She is re-united with her late son, Paul Kevin Clark; and her husband, Paul Monroe Clark. Survived by John Michael Clark (Tammy Von Bank Clark), Brian Benjamin Clark (Jennifer Layman) and her grandchildren Paul, Shannon, Alexandra, Dillon, Jack and Lily. She will be missed greatly but we are comforted that she is no longer suffering.
A celebration will be held on Friday, September 23, 7- 9 p.m. at Starks Funeral Parlor, 3651 South 900 East, Salt Lake City.