Jeanette H. Dallin
Friday, Jan. 27, 2023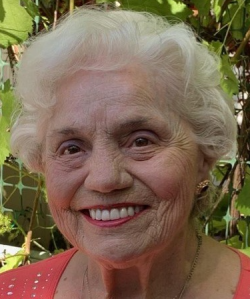 Courtesy photo
+ Enlarge
July 22, 1937 ~ January 11, 2023
Our adored mother, sister and aunt Jeanette H. Dallin passed away in Salt Lake City, where she lived most of her life, on January 11, 2023.
She started from humble beginnings in St. Helena, California on July 22, 1937. She learned from her father to have a strong work ethic that she carried throughout her life and a strong sense of family. She helped in raising both her brother and sister.
One of her many accomplishments was when she was a chapter president of the American Business Women's Association. She retired from the National Weather Service. She started as an administrative assistant and retired as a weather observer in Burns, Oregon. She enjoyed doing artwork (was nicknamed "the doodler") and belonged to a bowling league. She was also involved with other women's organizations. She had an infectious smile and could radiate joy. All who knew her always mentioned how they loved her smile. She always looked for the best in people and gave a helping hand when she could. She taught on how to enjoy life, to smile and to cherish family.
She took care of her mother the last three years of her life, taking her everywhere she wanted to go. When her mother passed away, Jeanette was lost without someone to take care of. Unfortunately, she had a stroke in 2019, which robbed her of many things she loved. Her independence was gone. Birds and squirrels suddenly became her passion, making sure they had food and peanuts every day. She loved the mountains and road trips and always wanted to go for rides.
She is now with her father, mother, dear friends and her favorite cat. She leaves behind a broken- hearted family, a son Craig Dallin (Jojo), brother Terry Evans (Kathy), sister Pam Stark and nieces and nephews who will always carry her memory in their hearts.
A graveside service for Jeanette will be on Wednesday, January 25, 2023, at noon at Salt Lake City Cemetery, 4th Avenue and N Street, Salt Lake City. Friends and family may view from 10:30 a.m. to 11:30 a.m. at Starks Funeral Parlor, 3651 South 900 East. Guests are encouraged to use the parking and entrance on the north side of the building.