Diana Murphy
Friday, Sep. 23, 2022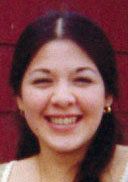 Courtesy photo
+ Enlarge
July 9, 1954 ~ September 11, 2022
Diana Murphy passed away on September 11, 2022, from leiomyosarcoma cancer. Diana was born on July 9, 1954, to Blandina and John Tuero in Salt Lake City. She was schooled at Liberty Elementary, Lincoln Jr. High and South High. She and her sisters have fond memories of working at Manuel's Fine Foods in their late teens.
She retired from the UUMC after 30 years, working her way up from unit clerk to senior analyst. Diana was a devout Catholic and was an advocate for the vulnerable person or animal. She was obsessed with babies, children, animals, shopping and lips. She remembered every child's birthday and made the day and the gift special. She showed her generosity with monies and talent; nothing was too expensive or too much trouble to do. The Lord blessed her with a green thumb and made plants grow in her gardens inside the house and out. Her distinct and infectious laughter echoed in malls, shops, work cubicles and the houses of family and friends. Occasionally, she would smack your shoulder with surprising force to get her message through.
Diana was preceded in death by her father ('03), mother ('09), sister Lucina ('72), brother John ('16), brother Bear ('21) and nephew Richard ('21).
Diana is survived by her dear husband Mark S. Murphy, her children DJ and Traci Murphy, and her precious grandchildren Mateo and Awj. She is also survived by her siblings Joanne (Manuel) Velez, Carmen (Guillermo) Chiapa, Anna (Lynn) Tidwell, Richard (Julia) Garcia and Benito (Denise) Garcia.
Many thanks to family and friends for contributions of meals and support.
A celebration of Diana's life will be on Thursday, September 22, 2022, 6-8 p.m. at Starks Funeral Parlor, 3651 South 900 East, Salt Lake City. Guests are encouraged to use the parking on the north side of the building. A memorial Mass will be celebrated on Friday, September 23, 2022, at 11 a.m. at St. Vincent de Paul Catholic Church, 1375 E. Spring Lane, Salt Lake City. Diana will be laid to rest following Mass at Mt. Calvary Catholic Cemetery, 4th Avenue and T Street, Salt Lake City.
In lieu of flowers, donations can be sent to the Utah Council of the Blind, www.utahcounciloftheblind.org; the Salt Lake County Animal Services, https://slco.org; or St. Vincent de Paul Parish, https://saintvincentdepaul.us.com.